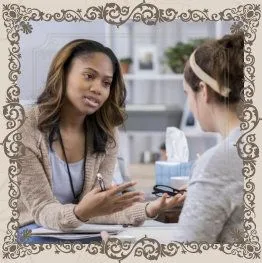 P&P Counseling Services was established in 2009 by twin sisters. We believe that we can change communities by helping families thrive in society.
Our vision is to provide mental health services for individuals and their families suffering from depression, grief, anxiety, PTSD, behavior problems, as well as relationship issues. Also individuals victimized by substance abuse, neglect, or calamity.
Our goal is to provide effective, efficient and competent therapeutic services to individuals and families in hopes of stabilizing their mental health.
Our mission is to provide an inclusive counseling program, focusing on emotional wellbeing, social and educational enhancement within an ardent, nurturing and compassionate environment, so our clients achieve lasting success in school and the communities in which they live.
Our main treatment methodology is Cognitive Behavior Therapy (CBT) a type of psychotherapeutic treatment that helps patients understand the thoughts and feelings that influence behaviors. CBT is commonly used to treat a wide range of disorders, including phobias, addictions, depression and anxiety. Cognitive Behavior Therapy is usually short-term and focused on helping patients deal with a specific problem. During the course of treatment, people learn how to recognize and change destructive or disturbing thought patterns which have negative influences on behavior. We also use Eclectic Therapy, including solution focus, brief therapy, trauma focused, motivational interviewing, etc.
---
Reach Out And Talk 2 Us!
With two offices in East Mississippi, we are always nearby and ready to help you any way we can!


Quitman Branch
84 County Road 158
Quitman MS, 39355
t: 601-479-7042
f: 601-557-4150
Brandon Office
445 Pecan Circle
Brandon, MS 39042
t: 601-479-7042
t: 601-410-7771